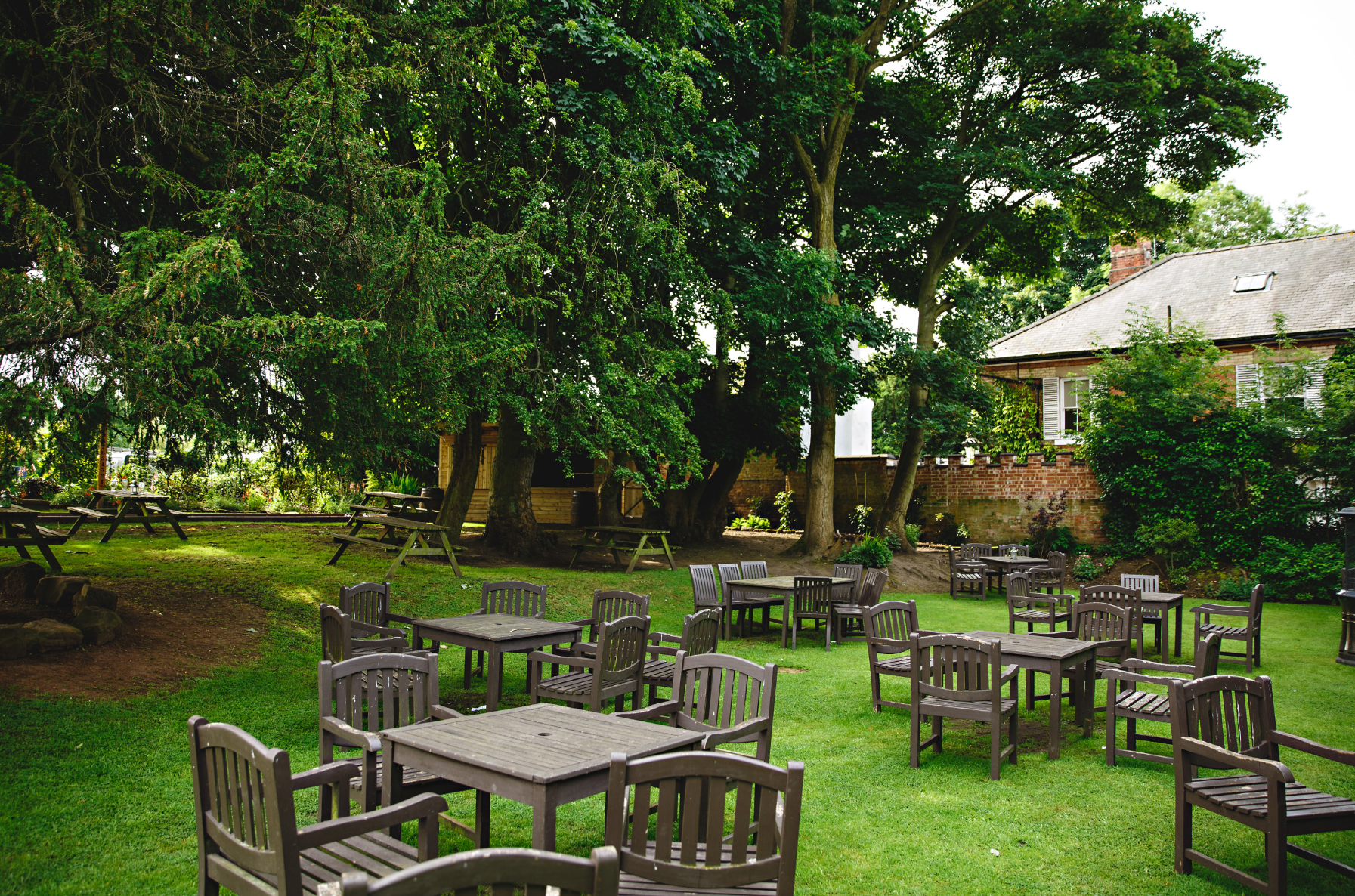 All of our pubs have outdoor seating in the gardens.
Some of the outdoor tables are under cover.... in pergolas with twinkle lights.
Some of the outdoor tables are simply under the sky
None of our outdoor tables are heated.... so please..... wrap up warm.
Q: Can you eat outside?
A: Yes – the menu is the same indoors and outdoors.
Q: Can I book outside?
A: We take bookings for outside tables in the summer months only. At other times, simply turn up and find a table.
Q: How do I order outside?
You need your table number to ensure that your food and drink arrives to the right table
You can order food and drink via the Chilled Pubs App. Download the Chilled Pubs App here
You can order at the bar
Your food and drinks will be brought out to you.
Q: Can I bring my dog to my outside table?
A: Of course. We love dogs.
We even have a doggy bar with treats and water. Please help yourself.
We just ask that you keep your dog on a lead, as, whilst we love dogs, not all our guests are dog lovers.
We politely ask that you do not allow your dog to poo in our garden.
For more on this see 'Dogs In The Pub'

Outside Areas at Each Chilled Pub
Bulls Head - Repton
Partly Covered Garden terraced islands at rear of pub
Access via The Garden Room (12 x steps)
Joiners Arms - Quarndon
Covered Pergola in back garden at ground floor level
Front garden – not under cover.
Swan - Walton on Trent
Rear Terraced area – Covered in the summer months
Picnic benches at the front of the pub – not under cover
Hunloke Arms - Wingerworth
Large rear garden with covered pergola
Other tables are available which are not under cover.
Three Tuns - Lichfield
Large covered terraced area.
Other tables available which are not under cover.